The wait is finally over...
The Barisieur journey
We originally launched the Barisieur on Kickstarter back in 2016 where we raised over $800,000 from backers all over the world. As you know the current Barisieur is a one-cup bedside brewer that creates the ultimate awakening experience. The main objective with the Barisieur was to create more Joy in the morning for our customers, through stimulating all 5 senses. However our customers wanted more.
Why have we launched the Barisieur Grande?
We are constantly listening to our community, whether it is positive or negative feedback we want to hear it all. A lot of people were reaching out to us and saying they love the current Barisieur but they required it to brew 2-cups for them and their partner. Some even required a larger serving. Therefore we listened and looked into refining the Barisieur to their requirements.
From the Original Barisieur to the Grande
Hardware is called hardware for a reason. It's HARD. Getting a product to market has it challenges and is very expensive (especially the Barisieur which has over 75 parts). It's not as simple as just upgrading the current version for existing customer. We've gone through a lot of iterations and put parts through tests to understand what we need to do to take the next steps into improving the Barisieur.
Why do we launch on reward-based crowd-funding platforms?
Reward based crowd-funding is where backers pay a hugely discounted off the RRP for a product, but in return for the discount they have to wait longer than a normal e-commerce website to receive the goods. The pre-orders helps prove the market for the product we are looking to launch, but also contributes to the minimum order quantity that the factory requires for their time to set up tools, manufacture and assemble the product. It's a win-win for everyone.
How can I get involved?
We went live on Tuesday 15th March 2022 on Indiegogo. Follow 
THIS LINK
to see more information - 
The rewards were as follows:
🐣 SUPER EARLY BIRD – 45% OFF (1st come 1st serve)
🐥 EARLY BIRD – 35% OFF (Limited amount)
🎁 KICKSTARTER SPECIAL- 25% OFF
♻️ BUY BACK SPECIAL – 50% OFF (Swap old for new)
If you are reading this blog post post April 2022 we will continue to raise on Indiegogo Demand and we will be hoping to get the product on our website by December.
What if I already own a Barisieur but want to upgrade to the Grande?
Great question. We really wanted to make the upgrade as simple as possible for existing customers who are thinking about changing. That being said, it turns out that it is more complicated than we originally planned for as we can not simply do a software upgrade via an app at this point. Therefore, we will be offering a Buy Back Scheme which will allow existing customers to get the largest discount for the product (you will have to prove you own the existing Barisieur after completion by sending us your original order number). We will then ship you the Barisieur Grande with a return label, for you to ship the Original Barisieur back to us. We will recycle the unit responsibly or use as B-stock for display units in retail stores etc.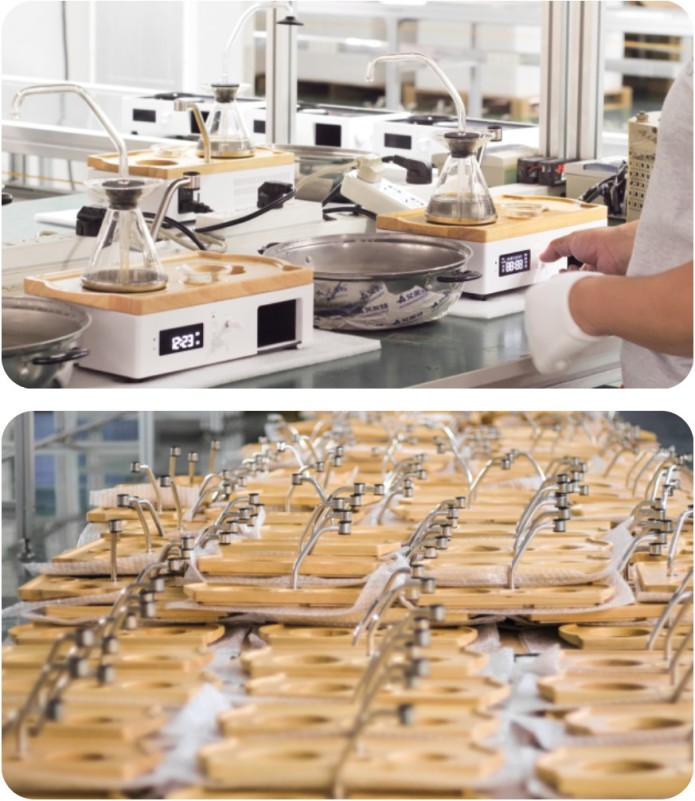 When will it be available on the market for delivery?
We are desperately trying to get the Barisieur Grande in our warehouses for distribution by December 2022. But this is a very ambitious target. But we are very ambitious. Click the video below to be taken to our Indiegogo campaign.
Thank you for listening, please let us know if you have any questions.
All the best,
Team Joy Resolve